SSAMPLAST Ltd. JELAH
Interests of clients, professional teams and quality without compromise!
1.
VENTILATION PIPES
Ventilation pipes are manufactured using the following specifications: diameters of 200-2400 mm, tube length up to 10 m and working pressure up to 10000 Pa. The hooks for suspension of ventilation tubes are specially designed to enable suspending straight line pipe installations. The individual sections are joined with special steel flanges and structure of joints provides a secure and tight connection between sections of ventilation tubes.
2.
TARPAULINS FOR DUMP
Tarpaulins for all types of motor vehicles and trailers: trailers, semi-trailers, car trailers, tandems and others. Depending on the dimensions of vehicles we use materials of 550 g/m2 to 900 g/m2. We offer a large selection of colors and short deadlines for manufacture using top of the line machines for welding of plastic-coated fabric.
3.
TENTS
Tents are an ideal solution for sun protection for offices, summer gardens, restaurants, terraces and balconies. They provide a beautiful aesthetic atmosphere and at the same time contribute to beautiful appearance of the property. Design and installation of both rolling and fixed tents is done according to dimensions and textiles made by renowned manufacturers are used for all tents from our offer.
4.
BILLBOARDS
We guarantee the quality of manufacture of all kinds of advertising signs and full color printing. We work on all PVC canvases, PVC foils, mesh, and paper. We will give a different look to your business premises, shop window, cars, buses and panels and billboards.
5.
DIGITAL PRINTING
We do all types of digital printing in XXL format and our print services include offer of over 40 different types of materials (PVC foil, PVC canvas, paper, etc.). We also offer a lamination coating service for digital print, to prevent the weather impact on the application. We also provide the full color application for vehicles. Digital printing is done using DGI MegaJet and Roland, and width printing on those machines ranges from 160 (Roland), 250 (DGI IV) to 320 cm (MegaJet).
6.
SPORTS HALLS
Installation of sports halls for tennis, football, karting and other sports using steel and wood construction. We are able to offer a closed and semi-closed sports halls with sliding sides.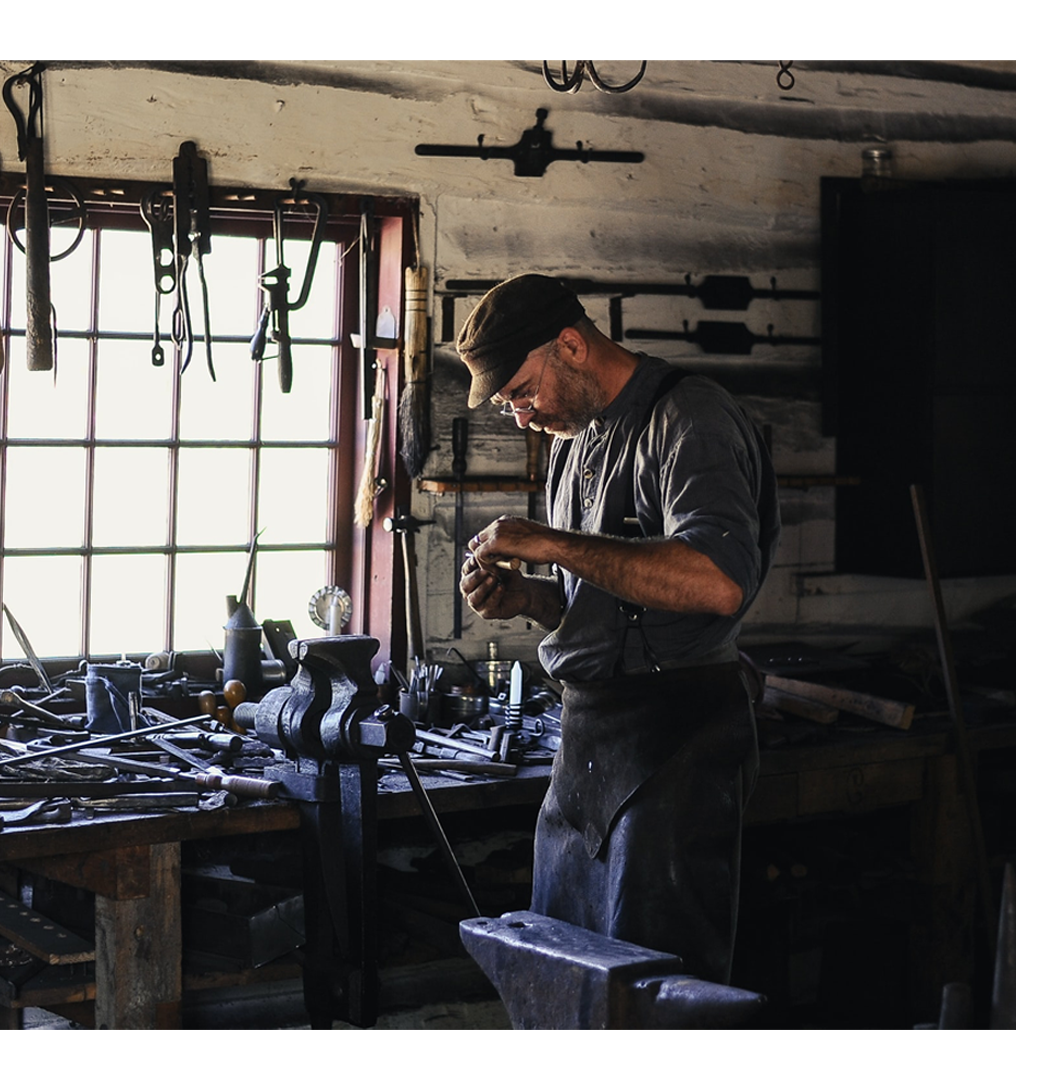 TRADITION SINCE 1981
SSAMplast Company d.o.o. is a privately owned company which was established in 1981 as an independent workshop and over the course of its business we always paid a lot of attention to development. Company's founder is Mr. Mehmedalija Kantić and the core business of the company is production of truck tarpaulins, tents, signs, digital printing and production of ventilation tubes for mines and tunnels and covering sports fields for footbal, tennis and karting
BEFORE AND AFTER
Your transport machinery in the service of promoting your company!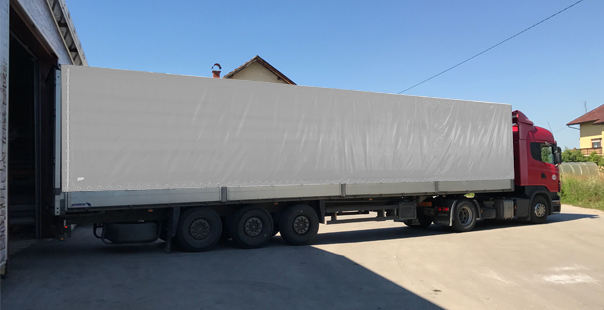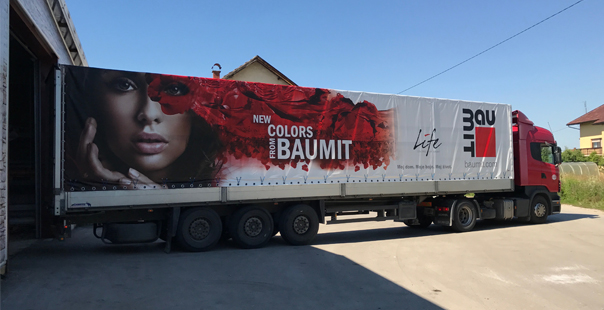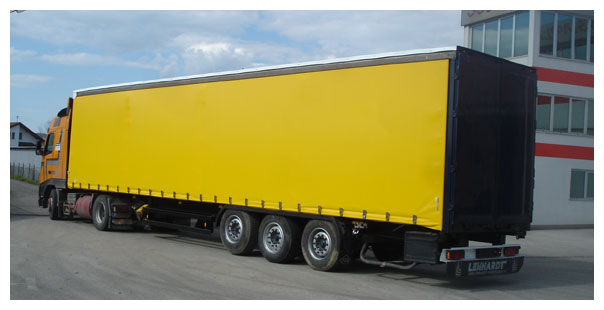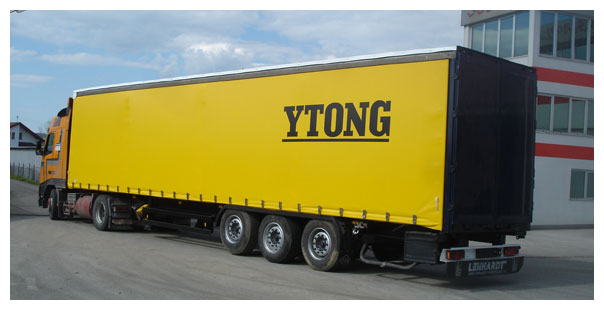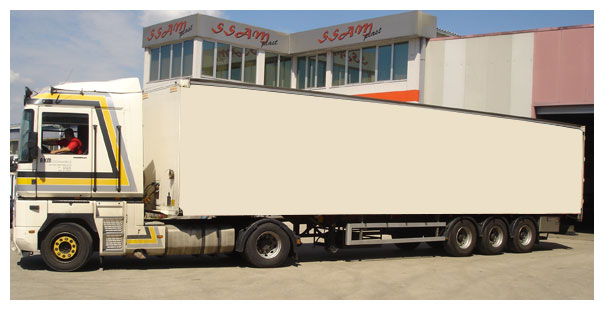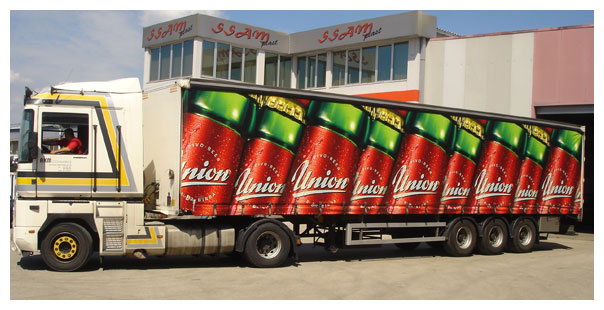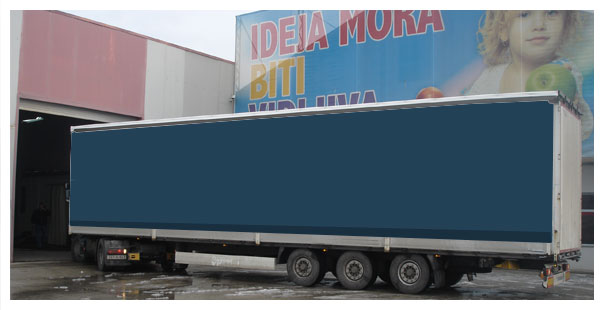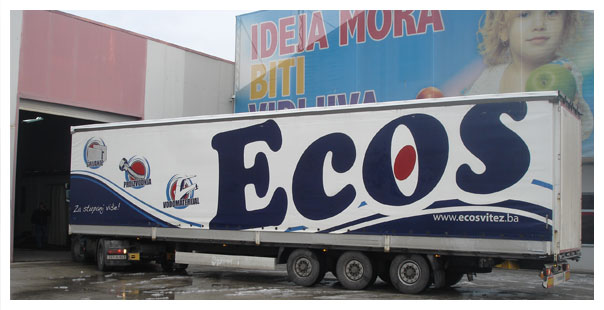 Our clients